Skill-Focused Training Services
Gammy Bird consultants train in the following areas. Whatever the topic, our training sessions are known for being dynamic and fun.
Contact us to schedule a training.
Training of Facilitators
Using ICA's Technology of Participation (ToP®) curriculum, trainers present a 16-hour course focused on participatory approaches to leadership, planning and action. You gain and practice new facilitation skills and approaches and are ready to implement them the minute you walk out the door. And we provide free follow-up support when you need it.
These facilitation methods will give you skills to:
engage all participants and maximize their contributions
naturally lead groups to consensus and decrease conflict
increase commitment to follow-through
help group produce immediate, long-lasting results
Attendees consistently rate this training a 9 on a 10-point scale; we frequently hear that it is the best training they've ever attended.

Schedule of upcoming facilitation training.
Working with People with Difficult Behaviors
Almost every work environment has at least one – the co-worker who drives you nuts. Managing a difficult co-worker relationship requires ownership of the problem and ownership of the solution. This two- to six-hour training is a step in the direction of understanding how to manage a difficult relationship through better communication and move on to the important work you're there to do.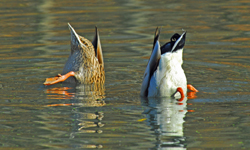 Succession Planning
From recruiting the right candidate to developing new leadership from within, succession planning is essential for an organization to meet its strategic goals. It is a dynamic process that helps an organization to align its business goals and its human capital needs, ensuring that you can keep pace with changes to the business, industry and overall field. You'll learn about the components of a succession plan and how to manage transitions.